To whom it may concern,
BOC engaged Tetris Group PLC as main contractor to undertake installation works of the recently completed Automated Sort & Pick System at our Wetherill Park Facility in Sydney. BOC held responsibility for delivering the initial Prototype System, Phase 1, under the close supervision of Cimcorp OY.
Tetris Group PLC provided all technical trades, tools and heavy lifting equipment to BOC for the duration of this highly challenging project. The scope of supply for Tetris Group PLC was as follows:
Survey and set out of the equipment within scope of Phase 1
De-vanning of 13 off 40ft containers Erect the MBR 800 Gantry Frame and positioning of the twin beam crane
Installation of sub-equipment inclusive of;

ABB 7600 Series robot
2 off Twin Pallet Turntables
2 off 8 Pallet Turntables
Laser Pallet Scanning System
All electrical and instrumentation cables, cabinets and support ladders
Guarding and security system

Post implementation daily support for the duration of the commissioning phase
Following the successful implementation of Phase 1, BOC had no hesitation in once again engaging the services of Tetris Group PLC to assist with implementation of Phase 2 of the project, a scope which was almost double Phase 1. Tetris Group PLC management worked closely with BOC to ensure OH&S processes and procedures were followed without exception. The result for all parties involved was a highly complex system completed without incident on time to budget within a major operating hazardous facility.
BOC commends Tetris Group PLC for their professionalism in completing this project without incident and would have no hesitation in recommending them to prospective customers.
Project Manager Technical Delivery
Interstate Inspection Services
To whom it may concern,
The purpose of this letter is to give reference to the excellent quality of welding of the repairs and the replacement LP pipe work done by the company Tetris Group, who work at 13-15 Somerville Circuit, Emu Plains NSW 2750.

I was engaged by Visy as a technical welding expert regarding the recent Visy boiler shut down at Visy works, 13 Reo Crescent, Campbellfield Victoria. The work I refer to was the removal and the replacement piping, which was thermally post-weld heat treated and 100% radiography of all the joints revealing nil repairs.

The Tetris team carried the bulk of the welding and the repair of a Hora reducing Valve at their works. All the welding was done using the GTA W process with great care and attention to preheating carried out.

The quality of the welding was of the highest standard to match anywhere in the world. The traceability of the welding consumables and the pipe work was done in a very professional manner leaving no room for errors.

By way of this reference based upon this recent repair and replacement exercise I have to commend the Tetris Group for the quality work they did under the pressure of Visy to get the boiler back on line.

International Welding Specialist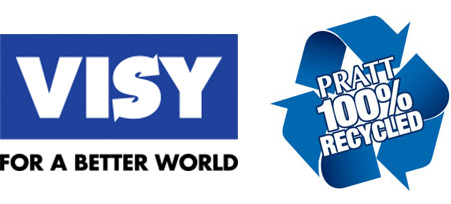 This letter shall serve as a recommendation to employ TETRIS GROUP PTY, based on their work history within the Visy Cogen Facility in Coolaroo, Victoria and at Pratt Industries Facility in Conyers, Ga.

Since 2012 Tetris has performed modifications to the Coolaroo Boiler as well as emergency repairs. Their work includes:

1. Superheater replacement in TP310S. Difficult material to weld and they were on budget and on time with no weld reject from radiography.

2. Increased Fuel Feed opening in the boiler. This required demolition and rebuild of the opening to a larger size using offset tubes. This job was on time and on budget.

3. Added 26 combustion airports to the boiler. This job was on time and on budget.

4. Tetris has made numerous repairs to the unit. In which all passed radiographic examination. Their work was completed timely and economically.

Since 2012 Tetris has performed extensive modifications and repairs to the Boiler in Conyers, GA. Their work includes:

1. Replacement of all superheat tubes on the entrance and exit of superheaters 2,3 & 4. Using TP310S.1000. The work was done on time and on budget.

2. Installation of new down comers. Using 8 inch schedule 160 new down comers were installed from the drum to the bottom of the front wall. The work was done on time and on budget.

3. Replaced a deformed left wall panel. Using A192 2.25in. Panels were replaced making the water wall straight. The work was done on time and on budget.

4. Emergency Repairs. Tetris has been able to respond to emergency request from Australia.

Tetris' work exceeds industry standard. They arrive on site ready to complete the job in a timely, economic manner.

Their quality control insuring only the prper methods and materials are used. In addition, most of the work was performed in very tight spaces, 50mm, requiring mirror welds.

Tetris has completed the aforementioned work with no lost time or recordables.

From my experience with Tetris since 2012 I would recommend engaging them on Boiler Repair and/or modifications as well as process piping.

GM VP12 CEP
Interested in working with us?
At Tetris Group our objective is to provide a service to clients that surpasses their expectations.